Additional Information
Hobbyist Photographer
More than 15 years experience
I work for either pay or trade depending on assignment
I can travel or work from home
Shoots styles
Alternative, Body Paint, Erotic, Fetish, Glamour, Landscape, Lingerie, Nude, Portrait, Sheer, Swimwear and Topless
Calendar
Collections
Thanks for looking.
I am a photographer of many years standing but am relatively new to the world of model photography.  However, I have always received favorable comments from the models I have worked with so far and I intend that this should continue in the future. I aim to achieve that by always adopting a professional approach when working with others, despite being an 'amateur'.
I like to think that I have a fairly flexible approach to my work, and am willing to go with the flow. I love trying different things, and am happy to produce interesting results through post production techniques if required.

I am willing to travel for the right shoot and I pride myself on good timekeeping and good communications.
Click the logo to see my FPI Images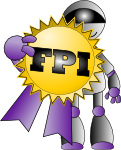 Albums
References
Scarecrow has 25 references; 25 recommended, 0 not recommended, 0 late cancellation and 0 no-show.