Twinkle Nose (Hannah Aisling)
Model / Salisbury SP5, UK. (Map)
Joined 1524576485
Information
Full time Model
Around a year experience
I work for either pay or trade depending on assignment
I can travel or work from home
Stats and sizes
23yr old Female model
Stats(in/usa) 31A-27-33
USA dress size 4
5'3" tall
103lbs
USA shoe size 5
Hazel eyes
Medium coloured hair
Pale white skin
White ethnicity
Shoots styles
Beauty, Body Paint, Commercial, Cosplay, Fashion, Glamour, Lifestyle, Lingerie, Nude, Pinup, Portrait, Promotional, Sheer, Swimwear, Topless and Wedding
Calendar
Updated 31/03/2019
Hello and welcome to my corner of purple port!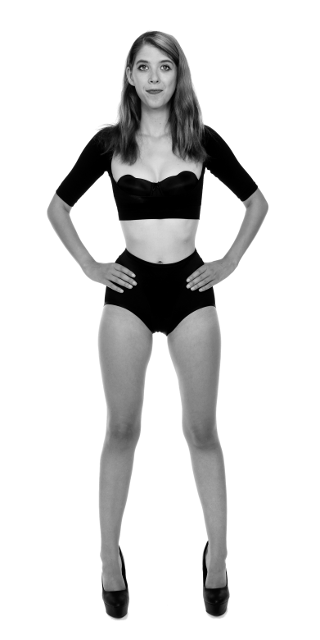 "You spin me right round baby, right round like a record baby, right round" GIF by Waist.IT
----BACKGROUND----
I have always been told I should get into modelling and have been complimented many times on my hourglass figure/bum, hazel eyes, giant smile and my deceivingly long legs (despite being only 5"3!) When I decided to go for my first ever photoshoot, (from a local photographer who's work I have always admired) there was a promotional boudoir shoot on offer and I thought why not and dove straight in at the deep end! From there he told me about purple port, I caught the modelling bug and so my adventure has begun, leading me up to where I am now!
----ABOUT ME----
I can dress to any style from edgy rock chick to floaty bo-ho goddess. Please check out my album with all the clothing I have available to shoot in :) My mid length, wavy hair changes colour often, though I now seem to change between ginger and brunette (it is currently brown image).I am friendly/approachable, easy going and have an insane amount of patience and positivity! There is nothing fake about me, everything is natural- although I do like wearing false eyelashes on request. I have no tattoos and my ears are the only thing that's pierced. I am open to any style photography, however I won't do open leg or anything else that could lead to pornographic looking images. I love hearing new ideas and likewise can contribute my own suggestions too. Happy to take direction.
----LOCATION----
I am based between Salisbury and Bournemouth, happy to travel within reason. I can also shoot from home on request- though it's not the best for space (I have a beautiful maisonette with a large bay window in the living room letting in lots of natural light, please look in this album for examples. I am due to be moving soon- so if you would like to shoot me from home, please book soon! 
---RATES----
£30ph + travel (2 hours minimum booking)
Half Day (4 hours photography time): £110 + travel
5 hours: £150 (inc travel under £20)
Full day (8 hours photography time): £220 (inc travel under £20)
My rates are negotiable within reason and based on the job. If the time goes over the allocated shoot time, this will be chargeable. I usually allow an extra half hour free to accommodate for chatting (which I do a lot!) and setting up etc. I have very recently passed my driving test and I have my own car, however it is currently off the road so I am still relying on public transport at the moment, I do have a rail card though and this enables me 1/3 off travel.
I can also do LIMITED TFP if it will benefit my portfolio, is a really fantastic/creative idea or I approach you for pictures. Please don't be offended if I turn down a TF job :) 
Percy pigs and mini eggs (or any sweets/chocolate) are a fantastic way to keep me happy and if they are on offer, that will definitely go in your favour!
----LEVELS----
The highest level I will go to is tasteful concealed nude. This will be subject to the shoot proposal and if nude is shot, there is to be absolutely no labia on show or open leg/revealing positions. If anything is shot that I am not happy with, I will politely ask you to delete it with immediate affect. 
My body is not a prize to be won- just remember I am somebody's girlfriend, somebody's daughter/sister/niece/whatever, treat me with the same respect you would want someone to treat a female in your family. Level pushing of any kind will NOT be tolerated and instantly reported. 
----UPCOMING STUDIO DAYS/TOURS----
I am an In House Model for Pozers Studio in Swindon
20th April: PoZers Studio-  slots still available!
24th April: Rococo Farm - slots still available!
27th April: Afternoon duo from 1pm with Angel Black UK  at studio8- limited spaces left!
*** Response Time: Please Note***
I don't own a laptop so responding to messages on here via my phone can sometimes prove quite difficult, I will try to respond to every message I receive so if you are waiting on a reply from me, please nudge my inbox again! I aim to reply to everyone within 2-5 working days. Alternatively, please get hold of me on my email - twinkle.nose.modelling@gmail.com (or you can find me on facebook) stating how many hours you would like to shoot for, where, when and ideas. If you are going to contact me by email, please also state your PP username :) 
I do suffer from depression from time to time, this does not reflect on who I am as a person and won't affect shoots. Please bear with me as this can quite often impact on my response time too. 
----FUN FACT----
I can twitch my nose like a rabbit (or Samantha from bewitched)- hence the nickname! I also play saxophone and have a lovely looking alto!
----And Finally!----
If you have added me to a want to work with list, please drop me a message (as I rarely look at those lists) and let's see what we can achieve together!
Please follow my instagram twinkle.nose.modelling for more of my work or a much faster response rate as it comes straight through to my phone :)
Thanks for reading and looking forward to hearing from you- Let's get creative!! :)
Twinkle Nose x
Albums
References
Twinkle Nose (Hannah Aisling) has 77 references; 77 recommended, 0 not recommended, 0 late cancellation and 0 no-show.
Following
Twinkle Nose (Hannah Aisling) has 451 followers and is following 70 people.