Studio Open Evening - May 2019
Spitfire Studio Swindon is looking for members to attend their social meet-up. It's based around Swindon SN3 4TG, UK Added 1555068905.
This event is on Wednesday, May 15th.
This is our regular monthly open evening.
Come along and meet some other local creatives, bring along your camera to try out the facilities.
Doors open at 7:30pm and entry is free.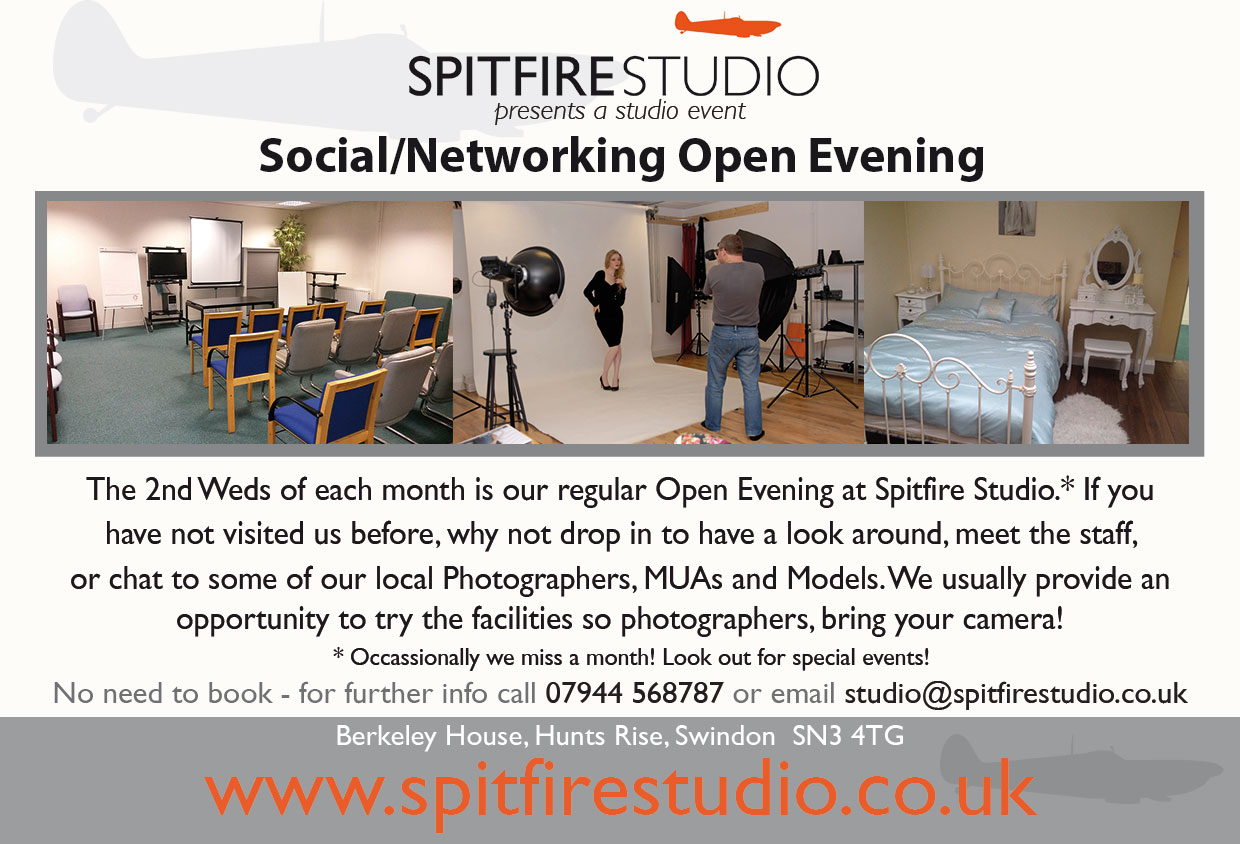 ---
Phoebe_Model It's a networking event so it is open to everyone who wishes to network. There may be shooting if there are photographers there who haven't used the studio before and this will be on a TF basis but there may not and it may just be a social event if the people who turn up are regulars.