NSFW Gothic Harness Shoot! - NSFW
Alice Bates is looking to be paid by a photographer for this casting. Added 1544473914.
This casting is based around...
Birmingham, UK which is Get directions
Coventry, UK which is Get directions
Leeds, UK which is Get directions
Telford, UK which is Get directions
Worcester, UK which is Get directions

This casting is closed.
Hey there! 
I recently purchased this wonderful Gothic harness on Etsy and, after a few weeks waiting for it to arrive, I'm super keen to finally use it in a shoot!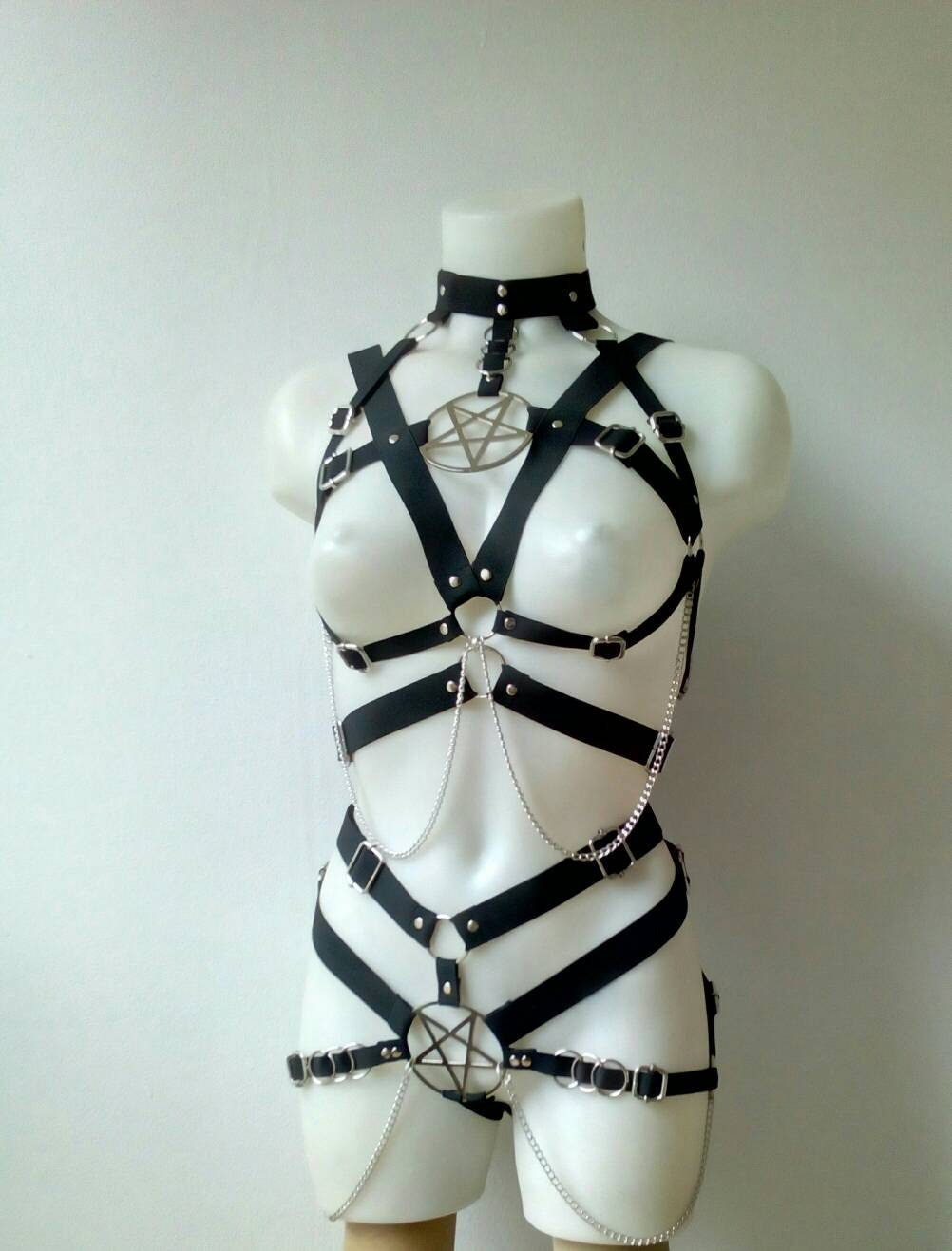 I will be either covering my nipples with my hair, or by using black electrical tape in 'x' shapes to keep this still somewhat implied. 
Hopefully we can create some really powerful and artistic images with this shoot. I'm thinking of sticking to a darker, more Goth-y theme to match the harness set for this shoot but I'm open to any and all ideas that you may have. I'm also quite interested in the possibility of making this work on film somehow, if anyone has any suggestions I'd love to hear those too! 
If you are interested in working together on this, please include an idea of the budget you are looking to work to in your application, as well as your location and a list of available dates you have for this and the next few weeks. I am more than willing to travel to any of the locations I have stated, but if your city isn't listed please don't hesitate to message me and ask, chances are that I will be willing to travel to that locations too. 
Even though this will be a NSFW shoot, there will be no open leg or sexual scenes. 
I look forward to working with you.
Regards,
Alice <3 
---
Alice Bates
Model
I'm a 21yr old Female, part time model and have around a year experience. I work for either pay or trade depending on assignment.
I'm based in Birmingham B13, UK. Map
Other castings by Alice Bates