xxmrmthxx - Melissa Tongue
Model / Henley-on-Thames, Oxfordshire RG9, UK. (Map)
Joined 1324932087
Information
Part time Model
More than 13 years experience
I work for pay only
I can travel for shoots
Stats and sizes
28yr old Female model
Stats(in/usa) 30DD/E-24-32
USA dress size 2
5'9" tall
118lbs
USA shoe size 6
Gray eyes
Very long highlighted hair
White skin
White ethnicity
Shoots styles
Beauty, Body Paint, Bondage, Commercial, Fashion, Fetish, Fitness, Glamour, Lifestyle, Lingerie, Nude, Pinup, Portrait, Promotional, Sheer, Swimwear, Topless and Wedding
Calendar
Hey Guys!!
Me
Current Look - No tattoos, ears and an old belly piercing, no fake bits, pubic hair - brazilian, blonde & brown balayage. I get my nails professionally done monthly, Current colour- pale pink glitter (19.08.18) , Toe nails Blue glitter (19.08.18) and I have my own lashes permed professionally (currently not done 19.08.18)
I have a valid driving licence and a valid passport. Happy to travel Europe wide
Events
August 23rd - Scarlet Door Bracknell One to one then a workshop Click here to book

September 20th & 21st
Shepton Mallet, Somerset
I have this amazing suite with private roof terrace and hot tub booked. Also I can bring a continuous lighting kit.
Available to shoot 20th 3pm- 9pm
21st 10:00- 12:00 BOOKED
12:30 -9pm
Rates up to UK mag open leg £50ph, 4hours £180, 8 hours £320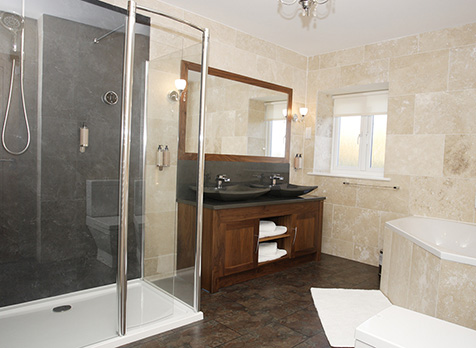 October 6th & 7th - Sandon studio weekend Click here to book
Rates -  £40ph, Half day £140, Full day £240. No travel is needed up to an hour away
European rates - start from €250 per day, please note this rate is exclusive of travel
Very local to me? Please message me for discounted rates and evening dates I can squeeze you in :)
Levels - I shoot up to full frontal nude for all, I am very picky with who I shoot tasteful low level open leg with, if you would like to shoot this level with me please send me your ideas. Although there is a very old photo of me with a lit cigarette I don't actually smoke so smoking shoots are a no.
I do have an Onlyfans account but this is uploaded with self shot videos and photos, I occasionally shoot with photographers for content but this is mutually agreed and I'm approached by them. I never post photos from photoshoots on there unless agreed.
Calendar!!! - My calendar on here is up to date. Please email me first before you go ahead and book a studio!!! Some of the dates available in my diary are pencilled in and waiting on confirmation!! I work part time away from modelling 
Published -
The Journal of the Royal Photographic Society with Rob Hill
Phobophobes Child star music video - coming out 2018
Fantastic Beasts: The crimes of Grindlewald out 16.11.2018
King Krule - Dum Sufer music video 2017
Amazon on numerous products
Digital camera magazine x2
E4's Tv program "Misfits"
More Magazine 8th August 2011 issue
Lotte Mullan's single cover
Channel 4's Mad Bad Ad Show 
Beauty Laid Bare Vol 2
Hidden Gems Book & Auction for Variety Charity
Sunday times magazine
Zenn Scarlett book cover release spring 2013
H&E magazine May 2013 Issue
Under nameless stars (Zenn Scarlett 2) Book cover release spring 2014
Frills sock companys christmas 2013 collection
Wombat leather winter bag and hat collection 2013
Hostess at Fashions Finest Awards 2013
"Over the Rainbow" Charity catwalk for Isaac Raymond
Olivia Evans Look Book 2014
Phoenix College charity fashion show 2014
Combat and Survival Magazine June 2014
Ebay- Kaftans
Evercreatures Wellies- Bridal and winter collection 2014
Smithys toy store fancy dress 2014
Netherland's Penthouse magazine 2014  
I'm fun, adaptable and patient. I work with amateurs for colleges so more than happy to be a model to experiment lighting and get use to your camera :)
Please feel free to find me on Modelmayhem, Purestorm, Net-model and madcowmodels for more references
Added me to your want to work with list? Then why not give me a message, I don't bite :)
Albums
References
xxmrmthxx - Melissa Tongue has 342 references; 342 recommended, 0 not recommended, 0 late cancellation and 0 no-show.
Following
xxmrmthxx - Melissa Tongue has 738 followers and is following 27 people.