Home
»
Casting calls
»
This weekend! Saturday and Sunday free to travel and shoot! (TFP considered)
This weekend! Saturday and Sunday free to travel and shoot! (TFP considered)
Molly-Mae is looking to be paid by a photographer or a make-up artist or a photoshop wizard or a stylist or a studio or a hair stylist or a artist/painter or a designer for this casting. Added 1516662229.
This casting is based around...
Brighton, UK which is Get directions
Fareham, Hampshire, UK which is Get directions
Guildford, UK which is Get directions
London, UK which is Get directions
Southampton, UK which is Get directions

This casting has expired.
Hello all!
I have rare full availability to shoot this Saturday 27th and Sunday 28th!... I can travel (I drive) or there are multitude of locations you can shoot me in right by my doorstep! (Castle, Meadows, Lake, Beach, Forest etc).
My rates are very reasonable at £15 p/h (£20 p/h for swimwear/lingerie). I ask for fuel money if it's a long trip on top of these.
I am 5'8, size 8/10, slim stature and an hourglass figure. I have a removable nose ring. My hair is not the colour of any of my portfolio pictures so if you fancy being the first to shoot my new amazing auburn locks then please reply to this casting pronto! I'm popping a picture of the hair colour so you know what you're getting into. I'm super bubbly and chatty, I love working with new people and I thoroughly enjoy modelling. Thus, I work massively hard. I am not fussed by rain or cold or mud or snow or sleet or climbing trees or swimming in rivers! You ask, I shall do. (Within reason!) Please feel free to have a mooch through my portfolio, I feel my images and references attest to themselves.
I am looking for paid work however if you feel you can offer my portfolio something awesome and dandy of course TFP is considered!
Have a great day, I look forward to hearing from you!
Have a great day, I look forward to hearing from you!
Molly-Mae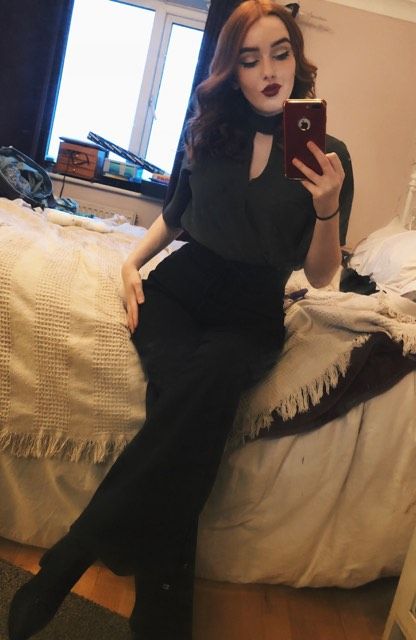 ---
Molly-Mae
Model
I'm a 24yr old Female, part time model and have more than 7 years experience. I work for pay only.
I'm based in Fareham, Hampshire, UK. Map
Other castings by Molly-Mae