Lens Sharpness (Nikon)
By -sp●●n-, written 1565622713
How much does glass make a difference to sharpness?
Over the years I have been fortunate to shoot with a Nikon D800, with 3 main lenses: Nikkor AF-S 50mm f/1.8G, Nikkor 85mm 1.4G and Nikkor 105mm f2 D AF DC. Of all these 3 lenses the 105mm was the sharpest, but I was always left with a feeling that the camera (D800 in this instance with 36MP) was being let down by the lenses. I have put this to the test today, specifically looking at sharpness.
The following are real life tests shots, taken on a Nikon D850 (45MP), the subject Sofia (this model was not cheap: 1 bag of mini-cheddars to appease the model and was more than happy to scribble on the model release form):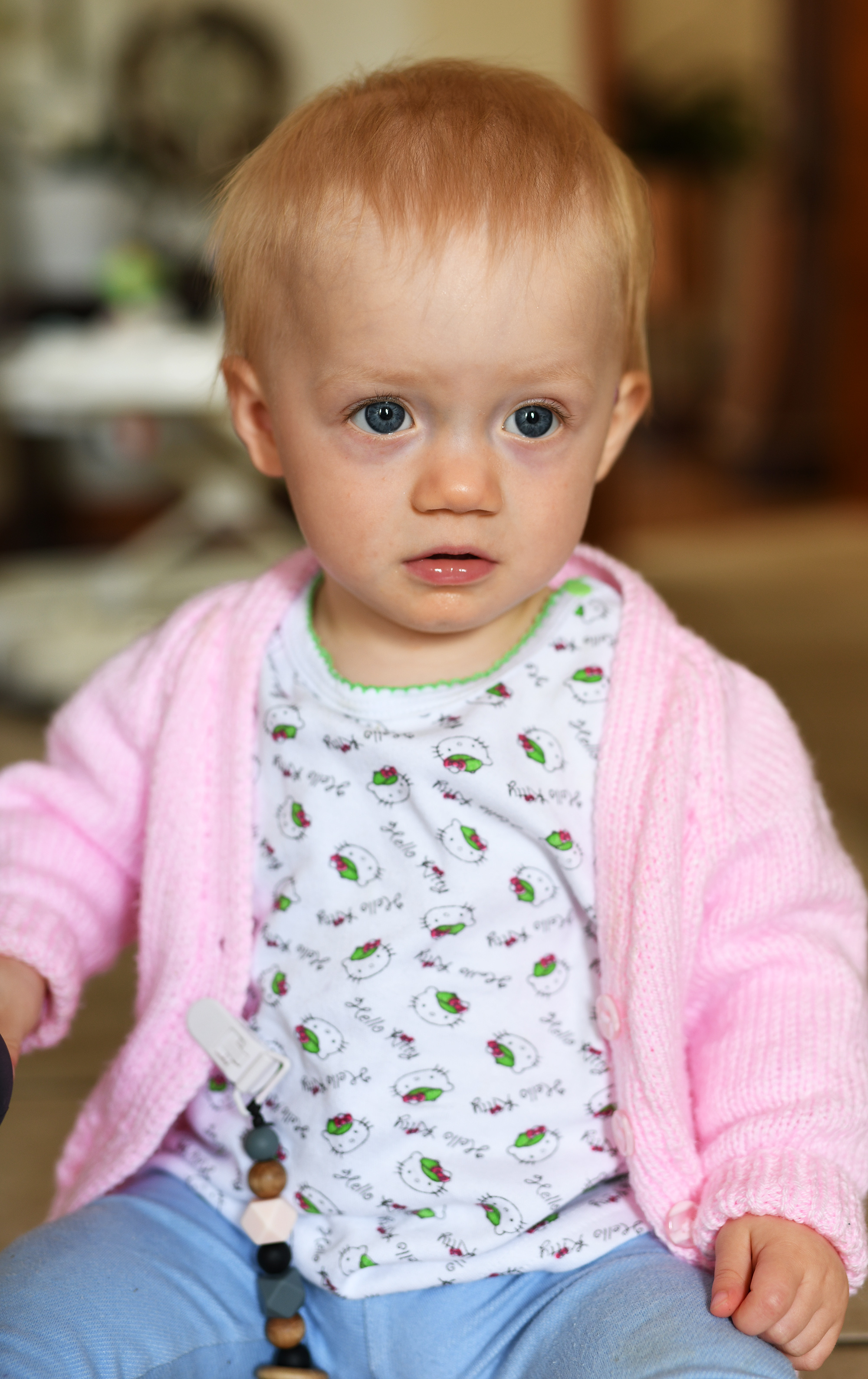 Testing Parameters
Hand held (held low on ground, elbows touching the ground so minimal shake), average indoor light, lenses kept around the f2.2 mark. All lenses have been pre-calibrated on the camera. The images are 1:1 crops straight off the camera, no editing. The camera was focused on the right eye. 4 shots were taken with each lens, the best shot was used.

Nikkor AF-S 50mm f/1.8G
This lens is relatively inexpensive (£200), a great on the go lens as there is little to it. The sharpness leaves much to be desired though.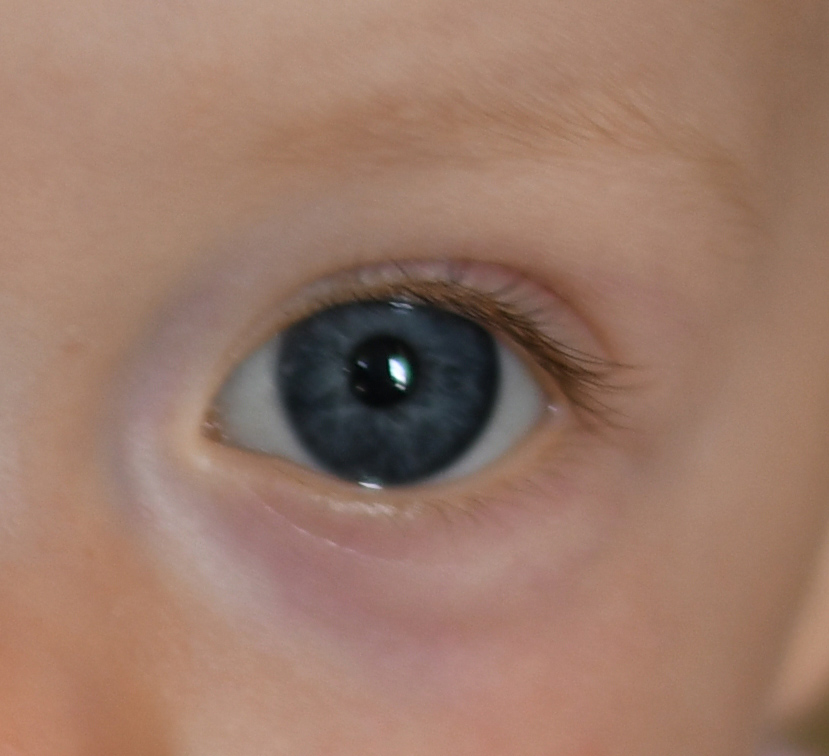 Nikkor 85mm 1.4G
I did not have this lens to hand to test (£1500), however it was my most used lens over the years and the quality off the lens is very close to the 105mm (if you wish to take my word for it).



Nikkor 105mm f2 D AF DC
A fancy lens with built-in defocus controls. Built like a tank, all metal, around £800. Similar results to the 50mm, the eyelashes are quite blurred.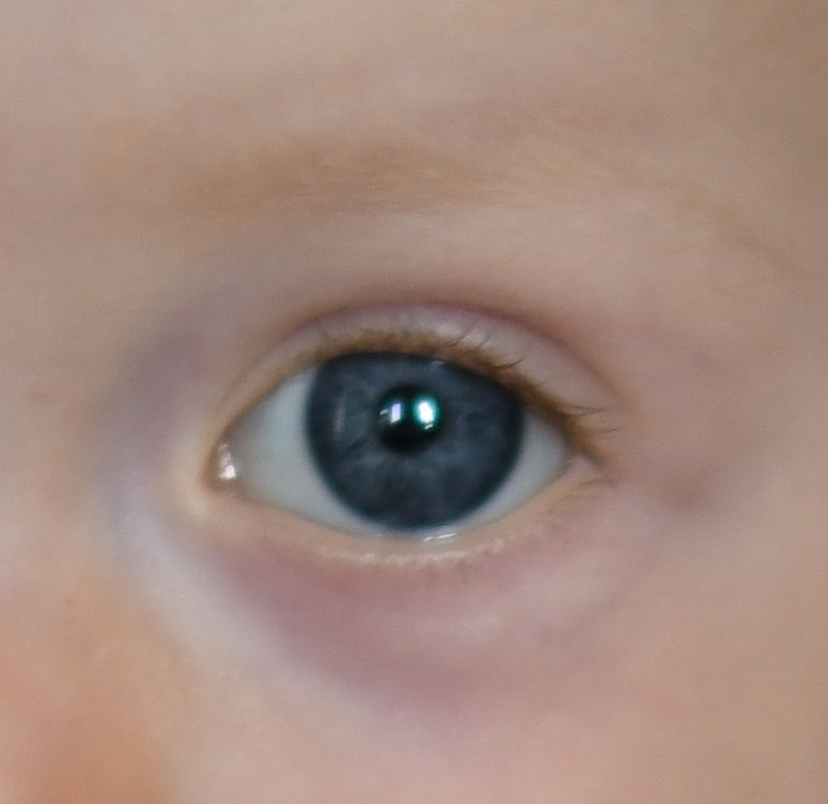 Tamron SP 85mm f1.8 Di VC USD
A relatively recent lens (£670), this lens has built in Image Stabilisation and was used.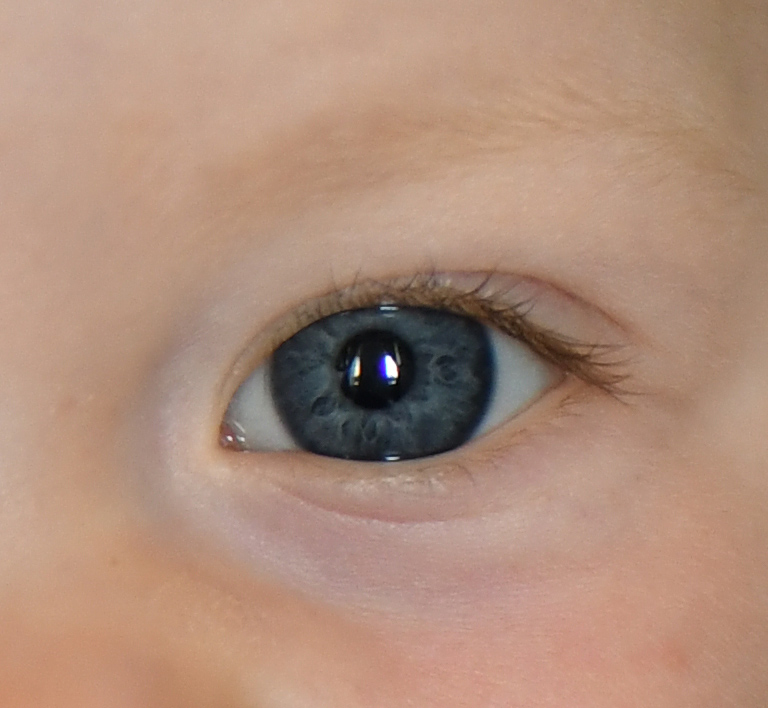 So far the best, individual eye lashes can be seen, the definition of the iris is sharp also.
Sigma 50mm f1.4 DG HSM Art
A big heavy lens (£550), so holding it steady for long periods might be challenging.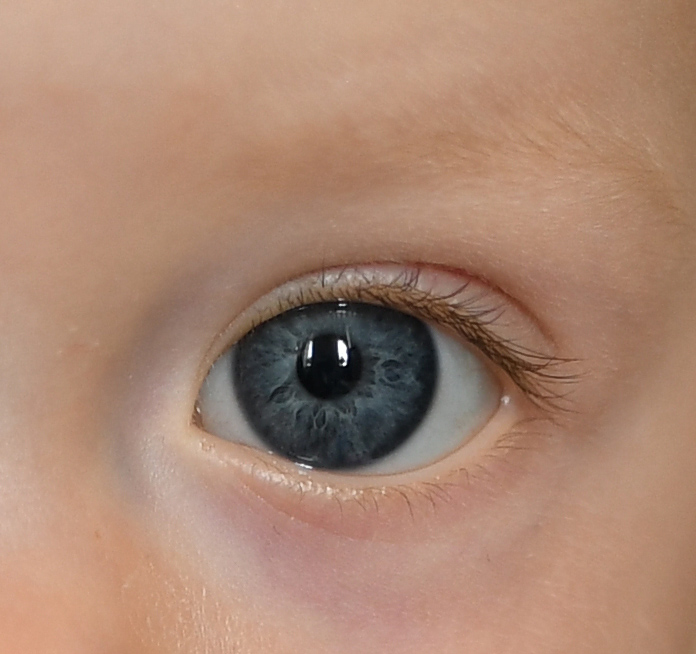 A clear winner, not only is the eye sharp, tiny white hairs on the area between eye and eyebrow can be seen.

Conclusion
The type of lens used on high MP cameras makes a huge difference, one might assume the Nikkor lenses would be the best fit for Nikon cameras, they certainly are the most expensive. However many of Nikons prime lenes (85mm) are quite old now and have not kept pace with the competition. 3rd party lenses are around half the cost of Nikkor and offer superior sharpness.