Information
Part time Photographer
6+ years experience
I work for either pay or trade depending on assignment
Shoots styles
Adult, Alternative, Beauty, Body Paint, Bondage, Commercial, Erotic, Fashion, Fetish, Fitness, Glamour, Landscape, Lifestyle, Lingerie, Nude, Pinup, Portrait, Promotional, Sheer, Swimwear, Topless and Wedding
External links
Collections
RHM Photographic
Photographer / Greater London SE16, UK. (Map)
Joined 1325206768, last logged in 1369338310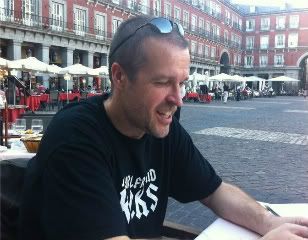 I'm keen to further develop my portfolio to include classic, classy, artistic nude and fetish images.

I am a firm believer in honesty and getting the shot right to start with rather than spending hours in Photoshop making up for deficiencies in the actual photograph or the model herself: far too many over-'shopped images on modelling profiles that end up looking like CGI! That's not to say I won't edit out a blemish or a bruise, but I won't iron out the wrinkles and bags or put someone else's fuller lips on a model, unless I'm being paid for it!

I'd like to expand my portfolio now with some more shoots with different models, so please get in touch if you'd like to work with me; no more psychos or stalkers please! ~:0)

I'm based in London but happy to travel.



Follow me on Twitter @RHMPhotographic or my website at RHMPhotographic.com
References